2016 Newest 110V/220V MOCHA JY-M2 DTS Decoder Dubby AC-3 5.1 sound channel audio DAC 10th anniversery edition
MOCHA JY-M2 won great reputation among our customers from 2007,it has been 10 years.


MOCHA JY-M2 is a DTS.Dubby AC-3 double decoder 5.1 sound channel audio DAC.with many input interface:2 optical,two coaxial,2 Stereo analog,USB flash drive and SD card interface,and bluetooth wireless connection,output 5.1 channel analog.
It can be connected with many amusement device,such as Blu-ray Player,high definition HDD
Player,XBOX360,PS2/3 game machine,computers and so on.restore sound of surround digital film perfectly,bring you immersive seeing and hearing enjoyment.
Feture:
1.Use USA CRYSTAL Ultimate Decoder chips,24bit/96kHz,steady performance,excellent sound quality.
2.Automatic identification:DTS/AC-3/PCM.
3.Campatible with DTS ES AC-3 EX decoder
4.internal DSP effection,and choose 2.1/5.1 mode output.
5.Two speakers,for 5.0/5.1 speaker system
6.Noise test function,and find exact location of speaker.
7.Use Mitsubishi excellent electronic volume control chip,support High and low volume adjustment of main

sound channel,and the single volume adjustment.
8.Power Off Memory,whenever you turn on the device,the input channel and volume is your last operation.
9.Remote control of all fuction.


The difference between the 2016 Upgraded fuction with former version.

1.USB flash drive SD card to play lossless audio directly,Bluetooth wireless connection.
Support audio format:APE,FLAC,WAV,WMA,MP3.Individual bluetooth receive module,so receive the audio signal steadily,and low distortion.
Individual 5V power supply.

2.output add operational amplifier,with stronger dynamic audio.
add 3 original input insert NE5532 operational amplifier as output matching,there are also 3 piece NE5532 added on the decoder board,so 6 pieces in total.

3.57*37 EI transfomer use Shielding Case,Digital and Analog cable seperately,will not distort each other.

4.individual steady circuit
Double 5V and Double 9V voltage,double 5V is for DAC board.
Double 9V is for volume IC and operational amplifier.

5.PCB board
Use 1.6mm FR4 board.

The instruction of Bluetooth Connection:
1. Choose the input as MP3,  press the right knob . 2. When display MP3MODE, turn the knob, 3.  After hearing "Ding Dong", it shows  it could be connected to your phones or bluetooth devices, 4. If hearing another "Ding Dong", it shows connected.

Specifications

S/N ratio 120db
Stereo separate degree 80db (1KHZ)
Frequency response 0db/-2db (20HZ-20KHZ)
Noise output frequency 200uV
Simulate output frequency 2.2V
Voltage: 110V/220V 50Hz ± 10%
Input port: two digit optical fibre signal input
Two digit coaxial signal input
Two RCA analog stereo signal input
Output port 6 RCA output
Demention: 275mm (L) x 220mm (W) x 110mm (H)
Net weight:1.92kg
Gross weight:2.52kg


Package:
MOCHA JY-M2 unit *1
Choseal RCA 1M cable *3
Choseal Optical 1M cable *1
Power cable 1.8M *1
Remote control *1
Company Information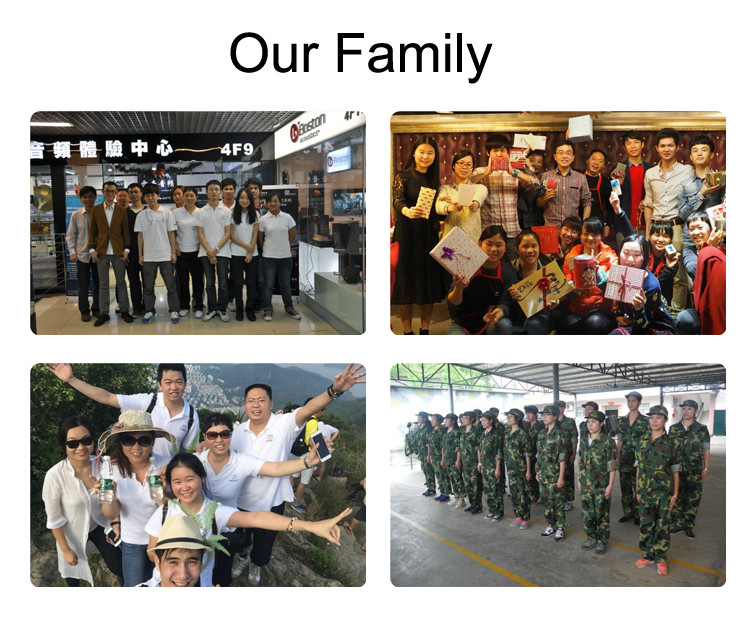 FAQ
1.Voltage
Can you change the voltage and plug?Our voltage is 110V or 220V,and our plug is EU,US or others.
Yes,we will change the voltage and plug according to your shipping address.

2.RMA
Hi seller,I bought one device from your shop before,but it is broken now under warranty,can you help me repair it?
Yes,please send the defective device or wrong device to our Chinese address(please contact our salesman).
Once we received it,we will send you the new replacement or refund immediately.

3.Warranty
I bought your product 7 years ago,but it's broken now,can you repair it?
Oh...Dear friend,our warranty is 1 year,would you like have a try of the newest one?
4.Shenzhen Shop
Hi,brother,I am going to Shenzhen,China,can I visit your shop?
Yes,my friend,welcome to our shop,and it would be better if you could inform us in advance,so I can prepare your expected products.

Shop address: 4F9,No.3018,Gume,Wanshang Electric City,Huaqiang north road,Futian zone.Shenzhen,China.

5.Free shipping
Hope you could read the FAQ before shopping.
If the weight of the parcel is less than 2KG,we will ship it to you via Singpore post or some other fast shipping methods.
If the weight of the parcel is more than 2KG,we will use shipping method according to your country,not 100% same as your choice.
6.Wholesale service
Dear friend,we want to buy your products in bulk,can you offer me wholesale price?
Of course,please leave us a message or send us an email,we will quote for you,email:sell(at)shenzhenaudio.com